Effectively secure membranes with the touch of a button. Includes automatic tack instrument and 21 4.5L tacks.
Effectively secure membranes with the touch of a button with this Automatic Bone Tack kit. The unique handle drives titanium alloy tacks that stabilize the membrane. Watch video below. Want bones screws also? Check out our or our GBR Kit.
Kit includes:
Automatic Tack handle, with New Pull Back Mechanism, and
21 Titanium Tacks (4.5mm L, 2.5mm D)
Important: This Automatic Bone Tack holder is only compatible with MCT
Bone Tacks
. It will not work with other bone tacks. Replacement
Bone Tacks
can be purchased separately. Only $40 for a pack of 5 Tacks!
Stabilize Barrier Membranes with our affordable automatic titanium bone tack kit. The MCT Bone Tack Kit provides dental clinicians with the proper instrumentation for fixating or stabilizing guided tissue regeneration membranes to bone. The Membrane Tacks are small sharp titanium pins used during the healing process by providing an attachment mechanism for the membrane to local and adjacent bone at the surgical site.
Note: Membrane tacks are not intended for long-term implantation, but should be removed upon completion of the healing process.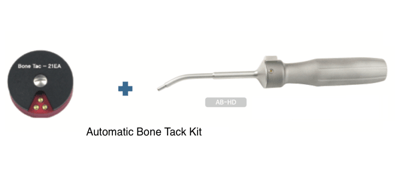 Bone Tack Size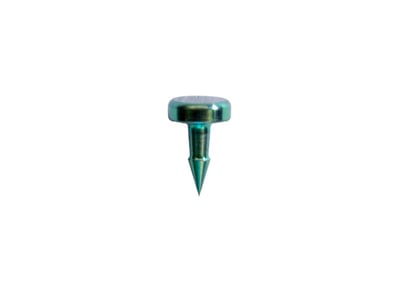 Write a Review
Recent reviews

Michael S

5 out of 5 stars

I am an Oral Surgeon and don't usually review products. If you are anything like me, most of you have tried different products that have worked and some that don't which end up sitting in the office. The Auto Bone Tack kit came with 21 tacks and I am down to 11 after 1 week of use. Haven't used it in the mandible yet, but in the maxilla it makes securing the membrane a breeze. I have used periosteal tacking sutures and screws, which are great, but a lot more difficult to place than these. About to order more tacks. Hope this helps you with your decision.
Video of Automatic Bone Tack Kit
Video of Automatic Bone Tack Kit