FREE Ora-Aid Sample 25x15 mm Strip with Orders over $199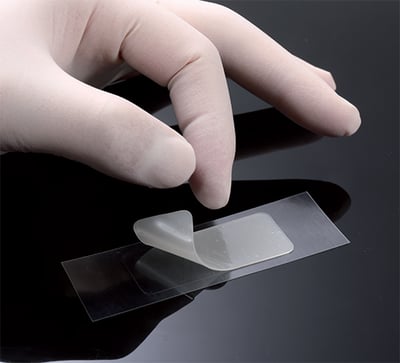 Ora-Aid
is an intra-oral non-eugenol dressing for protecting oral wounds, and represents a phenomenal innovation in oral wound management and care. Ora-Aid is comprised of 2 layers: an oral mucosa adhesive side and a protection side. When exposed to moisture, the adhesive side changes into a gel state to achieve adhesion to the wound area.
Ora-Aid usually comes in a box with 20 dressings, but when you order over $199, we send you 1 sample of a 25x15 mm Ora-Aid Strip.
You do not have to do anything. We will automatically send you the free sample in your shipment. If in the future you want to order a box of Ora-Aid, you can do so by ordering it directly online.
Remember: We are only sending you 1 Strip of Ora-Aid as a Free Sample. You can order an entire box of 20 Strips online at the regular price.