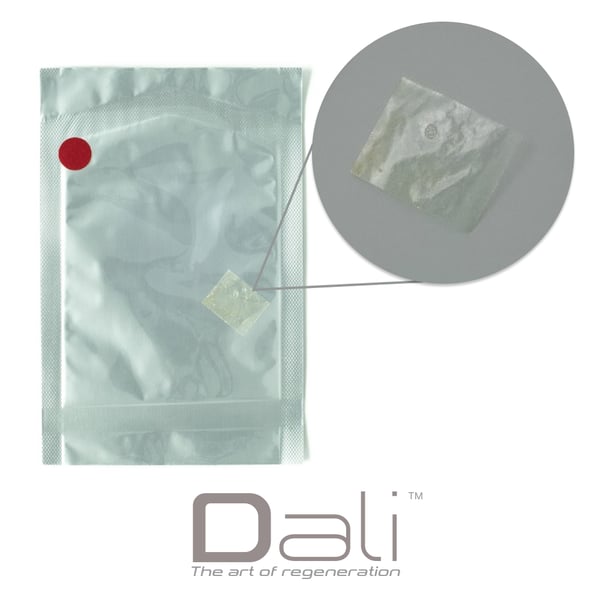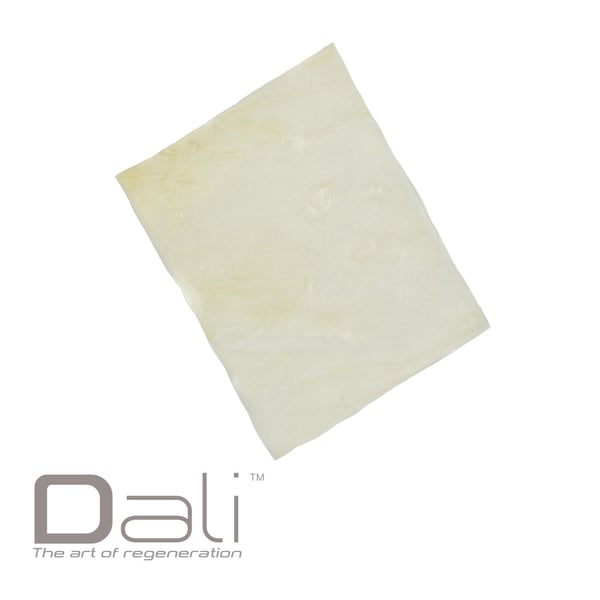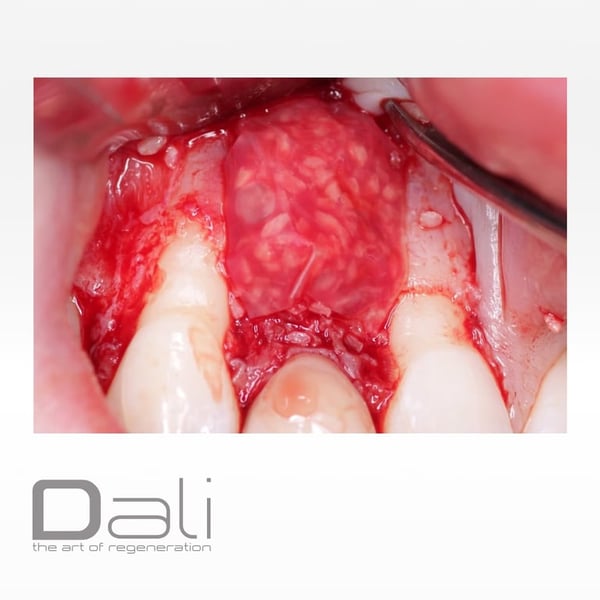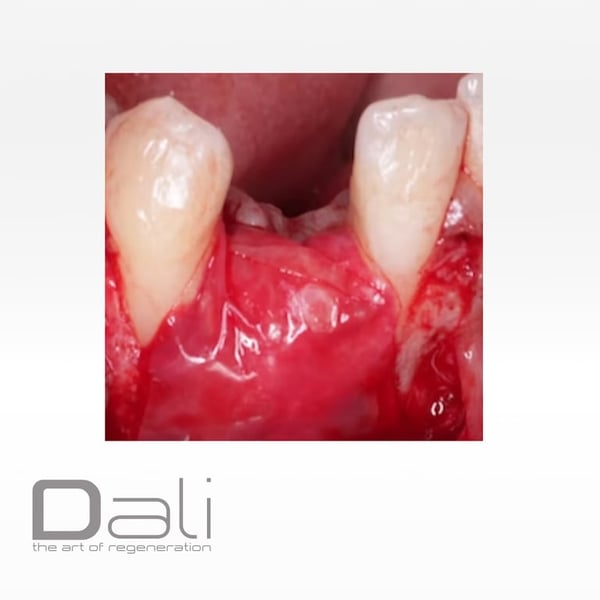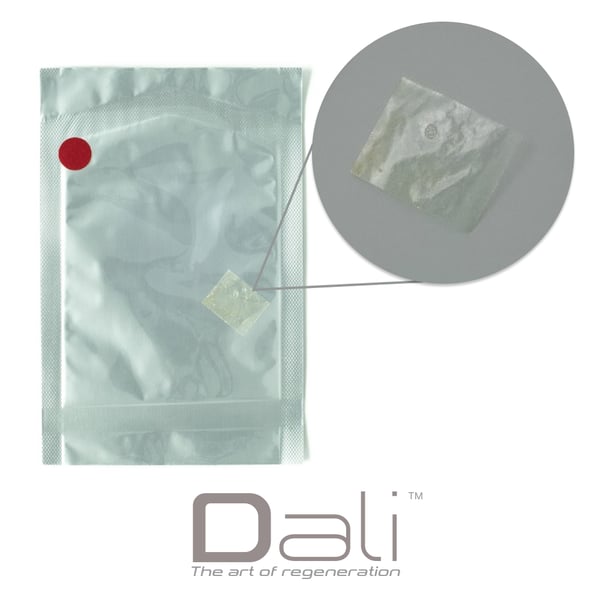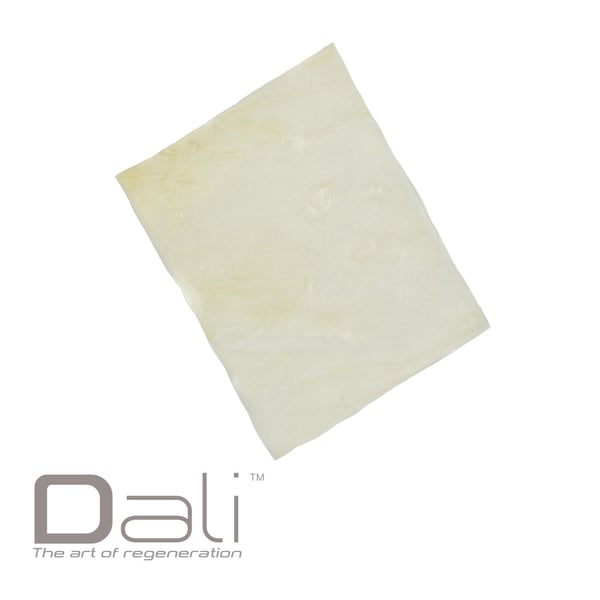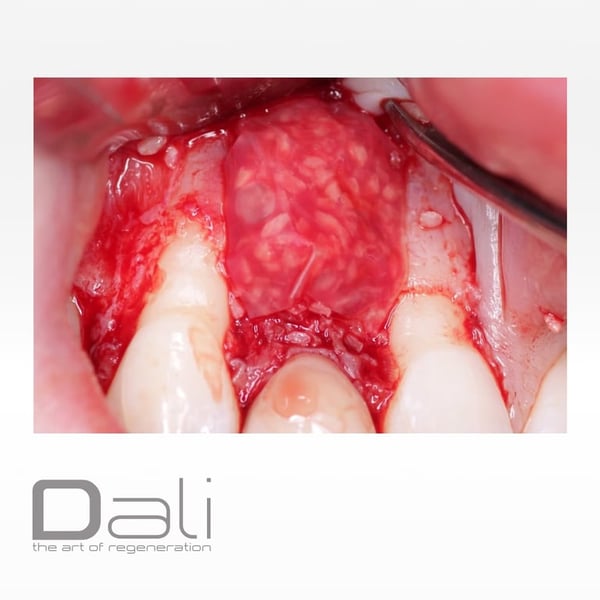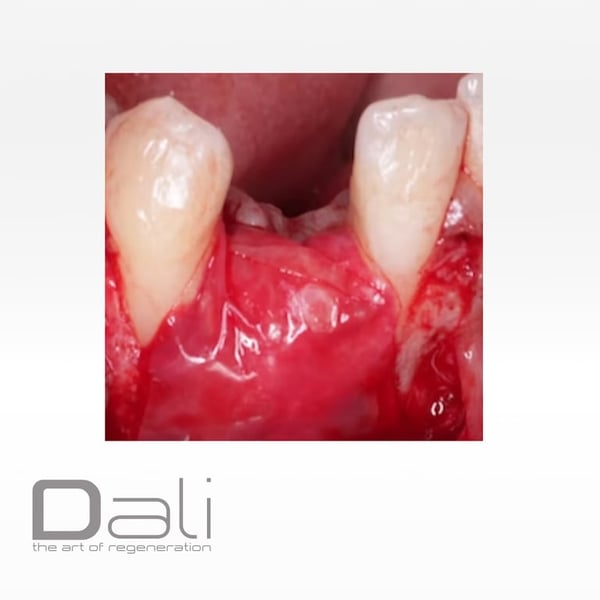 Why Amniotic Membranes?
The amniotic membrane is the natural layer surrounding the fetus in the womb. The membrane is essentially composed of two main layers: the amnion – the layers closest to the fetus, and the chorion – the layers closest to the mother. Together these layers provide a protective barrier adept at remodeling to accommodate the growing fetus. This protective feature makes amniotic membranes ideal for homologous use as a barrier in a variety of applications. Amniotic membranes have been used for decades in varied fields such as ophthalmology, reconstructive surgery, and burn treatment. The amnion-chorion membrane from Surgenex is a minimally manipulated, dehydrated, non-viable cellular amnion-chorion membrane. The manufacturing process preserves the membrane to maintain its therapeutic properties while preparing it for shelf-stable storage, and flexible use in a variety of treatment applications. The inclusion of the chorion part of the amnion enhances the rigidity of the membrane.
Key Benefits of Amnion Chorion Membranes
No Trimming Necessary: Amnion-chorion membranes do not need to be trimmed prior to use in most procedures. After placement, the excess membrane can be folded over itself. The membrane is safe to touch adjacent tooth/root surfaces. If trimming is required, use sharp dry scissors.
Orientation Does Not Matter: During placement of amnion-chorion membranes, orientation does not matter. They may be placed up or down.
Easy Stabilization: No sutures or tacks are required to stabilize amnion-chorion membranes. The graft may be anchored to the surgical site by the method of choice and rapidly rehydrates once fixed. Basically, amnion-chorion membranes will stick to any hydrated surface, adhering like shrink wrap.
No Pre-Hydration Necessary: Place dry and allow it to hydrate to the site. You can also briefly hydrate the membrane prior to placement with drops of sterile saline. Note that excessive bleeding can cause amnion-chorion membranes to slide. Hemostasis should be achieved prior to placement.
Non-Primary Closure is Acceptable: Amnion-chorion membranes may be left exposed to the oral environment. When left exposed strict adherence to post-surgical protocols are necessary. [2]
Minimally Invasive: No flap elevation required as you can simply tuck an amnion-chorion membrane under the gingival margin.
Brief Instrument Guidance for Amnion Chorion Membranes
Because amnion-chorion membranes are incredibly adhesive when hydrate, Use dry instruments when the membrane is dry and wetted instruments once membrane is wet/hydrated, as this will prevent the membrane from sticking to the holding instrument. A common technique for placing amnion-chorion membranes is a 2-instrument method: dry instrument (e.g. plier/forcep) to place and anchor, and a wet instrument (e.g. periosteal elevator) to hydrate and tuck the membrane.
Amniotic Membranes Procurement, Processing and Safety
Surgenex® is an industry leading biopharmaceutical company, providing regenerative medicine solutions that set the industry standard in quality and safety. Surgenex® uses its patented Excellion® process to produce minimally manipulated products that adhere to strict regulatory standards. Following these standards allows Surgenex® to sell approved allograft products with confidence to healthcare providers. This human tissue allograft is processed and packaged by Surgenex. All tissue was recovered, processed, stored and distributed for use in accordance with the standards of the American Association of Tissue Banks (AATB), the FDA requirements for Human Cellular and Tissue Based Products (HCT/Ps 21 CFR Part 1271), and applicable State regulations.
Surgenex® has determined the Donor to be eligible, based on the results of screening and testing. Screening includes a review of medical and social history, available hospital records, infectious disease testing, autopsy reports (if performed), and physical examination of the Donor, at the time of recovery. The Donor has been tested using FDA licensed, approved, or cleared donor screening test kits. Communicable disease testing has been performed by a laboratory registered with the FDA to perform donor testing in accordance with the Clinical Laboratory Improvement Amendments of 1988 (CLIA) and 42 CFR part 493, or that has met equivalent requirements as determined by the Centers for Medicare and Medicaid Services (CMS)
The Surgenex process extracts the membrane from the placental tissue, leaving only the amniotic membrane layer which is then dehydrated into a sheet-like product. The membrane's minimally manipulated process retains the benefits of the amniotic membrane providing clinicians with a flexible sheet for a variety of treatment applications.
The amnion membrane is thoroughly tested for safety and efficacy. We pride ourselves on safety standards that exceed regulatory requirements by performing additional serological tests missed by our competitors. SURGENEX® clears allografts using a third-party serological lab, followed by quality inspections on site.
The amnion family of allografts are processed in compliance with all current Good Tissue Practices as mandated by the United States Food and Drug Administration and the American Association of Tissue Banks. Surgenex prides themselves on quality standards and testing that exceed industry standards.

References
1. Ashraf H, Font K, Powell C, and Schurr M. Antimicrobial Activity of an Amnion-Chorion Membrane to Oral Microbes. International Journal of Dentistry, 2019. 2019: p. 7 (Amnion-chorion membrane (ACM) was proven to be as bactericidal as paper discs inoculated with tetracycline at its minimum bactericidal concentration. The ACM bactericidal property may be beneficial in the early wound healing process.)
2. Clin Adv Periodontics. 2020 Dec 31. doi: 10.1002/cap.10144. Amnion-Chorion Membrane in Open-Wound Approach for Localized Horizontal Ridge Augmentation: A Case Series Report Shan-Huey Yu et al.
Ask a Question
Dual Layer Technique with Amnion-Chorion Membrane
This video case demonstrates the use of a DALI amnion-chorion membrane in combination with a porcine collagen membrane for guided bone regeneration in a previously failed site. 
Repair of Fenestration on Buccal Plate with DBM and DALI Amnion Membrane
The graft was stabilized with the DALI ™ amnion membrane, which was placed under the flap. One reason for the decision to use the amnion membrane was due to the excellent biocompatibility of the membrane, which we felt would result in less inflammation at the site and therefore less pain for the patient.
Write a Review
Recent reviews

No reviews yet. Add a Review and Save!