More Information on PRF Premium Horizontal Centrifuge Package
The HORIZON 6 Flex routine centrifuge is completely customizable. The fully digital display makes it easy to set cycle parameters on the fly, including variable run time, speed control, and deceleration. Lid lights flash at the end of each cycle and visually indicate the centrifuge's status (off when ready, on when running, and flashing when done) from across the room, no matter the noise level. Spin 75-100 mm (3-10 mL) tubes right out of the box. HORIZON 6 Flex arrives ready-to-run without the purchase of any additional accessories.
Horizon 6 Flex Horizontal Key Features and Benefits
Easy to Use Use the simple, two-button interface to select a preset, or program and record your validated settings on the included label.
Easy to Monitor with LED Lighting Process samples more efficiently. HORIZON's LED lid lighting is off when the centrifuge is ready to load, on when running, and flashing at the end of each cycle.
Engineered for Safety Protect your office with imbalance detection and a shatterproof lid which can only be opened when the centrifuge's rotor is stopped, even if the unit loses power.
Capacity – Up to six (6) tubes Tube Sizes – 3 mL to 10 mL: up to 17 mm x 75 – 100 mm
Fully Programmable – Save and recall 10 easily customizable cycle settings, or choose from 2 presets for PRF
2-Stage Horizontal Rotor – Drucker Diagnostics' patented swing-out horizontal rotor design produces ideal horizontally separated samples
Cool Operation – Unique design of the convection based cooling system protects the samples even under the heaviest workloads
Automatic Lid Lock – Centrifuge will not run with the lid open and the lid cannot be opened while samples are spinning
Clear Shatter Proof Lid – Allows for safe sample observation and optical calibrations
Reinforced Guard Bowl – Provides maximum safety and durability
Brushless DC Motor – Years of operation with no routine maintenance
Quiet Operation – Enjoy a sound level of just 64 dBA
Horizon 6 Flex Horizontal Key Specifications
Capacity: 6 x 75-100 mm (3-10 mL)
Max RCF: 2,000 xg
Max RPM: 3,800 RPM
Weight: 12 lbs (5.4 kg)
Dimensions: 9 h x 14 d x 12 w in (23 x 36 x 30 cm)
Warranty: 2 years (lifetime on rotor)
Sound Level – 64 dBA
Voltage – 95 to 253 VAC
Frequency – 50/60 Hz
Max. Power Requirements – 220 Watts
Centrifuge Motor – 1/2 H.P. Brushless DC
Optional PRF Case, PRF Instrument, and PRF Box Upgrade (Extra)
Our Platinum Horizontal PRF Package includes a full set of PRF Instruments, the PRF Box and a Metal Case.
Full set of 7 instruments that are essential for the Choukroun PRF technique.
New! PRF Metal case to hold all you PRF supplies.
PRF Box
The PRF Box is an extremely important instrument. It helps to: Deliver high quality membranes and constant thickness, and Recover the exudate: hydration of biomaterials.
Preserve the membranes during surgery.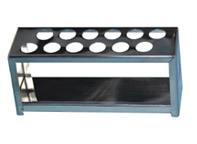 Tube Holder
Is used to hold the tubes and let them rest after the blood drawing.
PRF Mini Tray
Used to prepare membranes, Separate the fibrin clot from the red blood cells - Cut the membranes - Fold the membranes - Make «punches»
PRF Bowl
Is used to mix the membranes cut into small pieces with biomaterials. It can also be used for the cutting: Put the membrane into the bowl and cut it with PRF scissors.
PRF Scissors
Allows to separate easily the fibrin clot from the red cells and to cut membranes into small pieces.
PRF Forceps
Is used to remove and manipulate membranes.
PRF Forceps "Giraffe"
The forceps giraffe is intended to tunneling the PRF membranes for surgical soft tissues procedures: introduce the forceps in the tunnel, open the forceps, block the PRF membranes and pull to place the membranes in the correct position.
PRF Double Spoon
Allows collecting and handling the bone filling materials in the recipient sites (alveoli, sinus, and goshawks implants).
PRF Compactor Big
Allows compacting and tamping the bone filling materials in the recipient sites (alveoli, sinus, and goshawks implants).
PRF Compactor Small
Allows compacting and tamping the bone filling materials in the recipient sites (alveoli, sinus, and goshawks implants).
PRF Pad
Is used to position the PRF membranes easily, anywhere,using the pad as a cake server. The pointed end of the pad can be introduced in the sinus.
Research References
1. J Biomed Mater Res A. 2018 May;106(5):1373-1380 The in vitro release of cytokines and growth factors from fibrin membranes produced through horizontal centrifugation. Lourenço ES et al.
"The present results demonstrate that blood-derived fibrin membranes with high structural stability and cell content can be generated by horizontal centrifugation, being able of a prolonged production/release of growth factors and pro- and anti-inflammatory cytokines."
2. J Biomed Mater Res A. 2019 Oct;107(10):2257-2271. A novel method for evaluating and quantifying cell types in platelet rich fibrin and an introduction to horizontal centrifugation. Miron RJ et al.
"Horizontal centrifugation produced a significant increase in both the number and concentration of platelets and leukocytes (up to 3.5× higher for either solid/liquid PRF), when compared to either fixed or angled centrifuge."
3. J Contemp Dent Pract. 2019 Nov 1;20(11):1323-1328. Efficacy of PRF vs PRF + Biodegradable Collagen Plug in Post-extraction Preservation of Socket. Ahmed N et al.
4. Implant Dent. 2019 Jun;28(3):220-225. Evaluation of New Bone Formation in Sinus Floor Augmentation With Injectable Platelet-Rich Fibrin-Soaked Collagen Plug: A Pilot Study. Gülşen U et al.